Personal info:My real name is Williams.In tee worlds name is CaptainFearless.My Skype name is Williams Mick. Im 14 years old.My Home Country is England.                                                
I was searching for a clan for a few weeks now but i think i found the right clan. iv been playing teeworlds for like 5 months now.My favorite colour is blue.My favorite food is chips and pizza.A Chicken poem: im a little chicken im a little chicken ready to hatch peacking at my shell scratch scratch scratch when i crack open il leap fluff up my feather and Cheep Cheep Cheep  



I hope u like my ChickenMilk form:D



Number of posts

: 2


Joined

: 2016-01-10


Age

: 17


Location

: England



I am afraid you'll have to cheep cheep and scrape some more before you can submit to our chicken chief half commission

13, 14 years old ? We need at least 16 I guess.
Have nice time in TW, having a clan is not mandatory, and you can still form your own




Number of posts

: 189


Joined

: 2014-10-14






Number of posts

: 2


Joined

: 2016-01-10


Age

: 17


Location

: England



Yes, it's a no (sorry, but I know that's sad)

You may look at other applications, too.
Otherwise, as m80 ready said, our limit is 16, so come back in a few years. Keep smiling, teeworlds is still a great game without a clan!

Maybe, @roosters I don't have "permission" to state that no, but as m80 is one, I think it's not that bad



Number of posts

: 37


Joined

: 2015-11-29



It's right. You are not the one to say it schwert.
Though still he is right, it is a no. Sorry man, but we decided some ago already to take people 16+ in. Nothing against you personally and you are more than welcom to try again when ur 16 and still would want to join us.
But if i were you i'd apply for oth. It's a good start clan so go ahead and try

If you need the forum link to their forum just let me know.
_________________
Greetings,

~Cookie Giving Female Rooster Chicken Chief Half and Queen~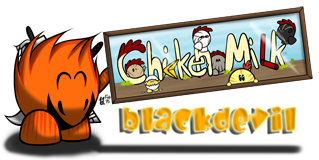 Number of posts

: 646


Joined

: 2014-10-13


Age

: 24


Location

: On dreaming chicken island




---
Permissions in this forum:
You
cannot
reply to topics in this forum